Balancing between 'green time' and 'screen time' in our hectic modern lives isn't easy. But 98% of parents say that being connected to nature is good for their kids, and research shows that everything from mental health and stress to learning and memory are improved with time spent outdoors.
Nature Passport is designed to guide families through outdoor play, learning, and exploration together – creating fun memories while inspiring lifelong stewardship behaviors. When using the app, kids look up, not down. The goal is to engage with the natural world, with the app working as a support. Activities can be enjoyed by children and adults of any age, and can be filtered by type of environment, season, duration, difficulty, and more. Start exploring Nature Passport today!
Getting the Most from Nature Passport
Start close to home
You don't have to go on a long road trip to start exploring the outdoors. Start in your own yard, neighborhood park, or city block. Nature is everywhere!
Be ready for a spontaneous adventure
Have a "ready bag" you can grab quickly for a spontaneous adventure. Keep it in your car and close to the door and include things like sunscreen, a picnic blanket, water bottles and hand sanitizer, small bags to hold treasures, etc.
Bookmark activities before you head outdoors
Just tap on the bookmark icon on the first screen of any activity to save it for later. You can see all your saved activities by tapping on the bookmark icon on the Nature Passport compass screen.
Share the phone with your kids
Letting everyone in your group take a turn at leading an activity and having the phone in their hands will keep your entire group engaged. If the kids in your group are early readers, give written instructions out loud then let them take control of the device to use the recording widgets (like the camera, audio recorder, counter, and stopwatch).
Don't hesitate to put your phone away
Nature Passport is designed to jump start an outdoor experience. But don't be surprised if the fun of being out in nature together takes over. When it does, don't hesitate to put your phone away and enjoy some device-free time.
Safety & Etiquette
Guidelines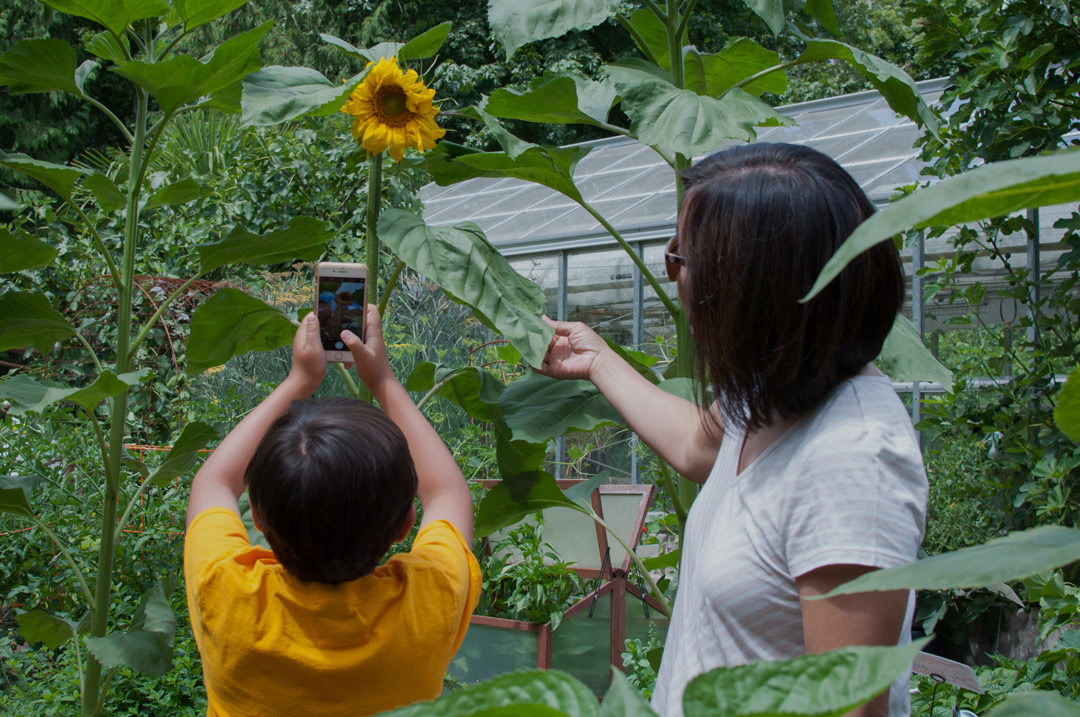 Nature Passport activity suggestions may not be appropriate for all children or in all settings. The responsibility lies, at all times, with the adult caregiver of children using the app to assess and manage any risks that may arise from conducting this activity on behalf of themselves and the children in their care. Participation in Nature Passport activities are voluntary, on participants own initiative, and at their own risk.
App users should never hesitate to stop, modify, or pause an activity if you have safety concerns.
Outdoor Safety Tips
Be prepared
Check for weather alerts before heading out
Wear weather appropriate clothing
Carry water and stay hydrated
Think "safety first"!
Know the abilities of your group
Each person's ability and capacity is unique, regardless of age or size
Choose activities that suit the capabilities of the people in your group (especially children)
Be aware of your surroundings
Outline boundaries for play and exploration
Keep your eyes up and avoid looking at Nature Passport while moving
Scout play areas for potential hazards
Know the setting
Read all posted signs and follow local guidelines
Be aware of local hazards like wildfires, rockslides, or venomous animals and plants
Come up with a plan before separating
Establish boundaries, a meeting point, and a time to reunite
Have a call or signal to reunite
Be sure everyone knows the plan before separating
Sampling wild edibles
Some wild plants are extremely poisonous
Never eat plants unless you are 100% sure they are safe for human consumption
Climbing
Climbers should always have three points of contact with a climbing surface
(ex: two hands, one foot; two feet, on hand)
Have a clear plan for returning to the ground – coming down can be harder than going up
Hiding
Always count heads before and after hiding games
Agree on a return signal before starting
Water safety
Any body of water presents the risk of drowning
Never leave young children unattended near water
Follow posted signs regarding swimming conditions and safety precautions
Look out for riptides, currents and strong tidal flows
Outdoor Etiquette
Feeding Wild Animals
Never feed wild animals human food. It is not a natural part of their diet and can make for dangerous interactions both for the animal and the humans.
 
Harvesting and Foraging
Harvesting, picking, and gathering are innate ways that children engage with nature. Balance this desire with the health of the ecosystems you visit. Follow local rules and guidelines and where foraging is permitted follow the Forager's Rule: "If a lot, take one. If a little, take none." Whenever possible, gather items that have already fallen from trees and bushes rather than picking living leaves and flowers.
 
Respecting public and private places
Be sure not to venture onto private land and be respectful of other people in public places. Choose appropriate activities that match the energy of a setting. Know local guidelines for disassembling shelters or art pieces you may have built during the course of an activity. Know and respect guidelines involving protected or reclaimed land.